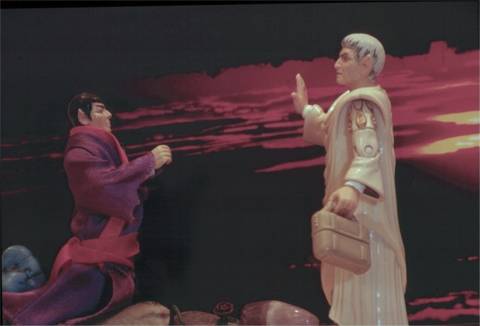 The Ambassador reassures his young son that he will return.
---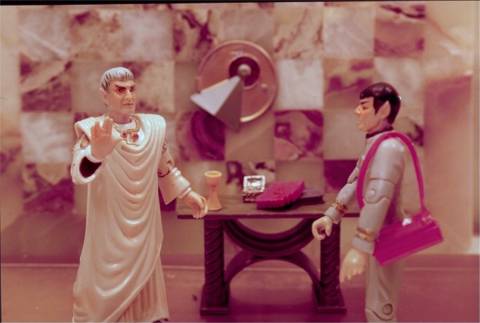 Though they were loathe to acknowledge the other, Amanda insisted
Cadet Spock says farewell
---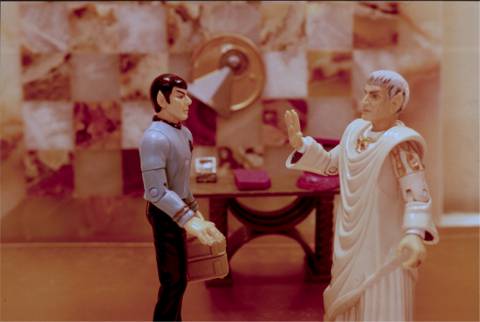 The Prodigal son returns after 18 years
---
Next set
---
Back to Smut Still life page.
The K/S pages 'Guess who's coming to dinner' and 'Space cowboys' are DOWN. Will be back up ASAP.
Off to see some Slave Boys! K/S
Back to Salatrel's main page
If you like these shots let me know! email me at salatrel@excite.com
---
Another Fine Ferengi Endeavor: Unification Productions. ;)
Thanks for visiting!
Please leave your name at the Tal Shiar's office.
They are looking for people just like you!